We provide business-up growth services to both newly established and experienced businesses. The world is constantly changing, and so do the businesses. In such a changing environment an outside view is a priceless value. Our philosophy is to support any company to reach their goals -  through competent, motivated and engaged employees, trough running business procedures, methodologies and concepts! By doing so, we fulfil our mission, which is to make any person  on earth a happy and successful client.
With our services we support your company to become better at: leadership, management, team effectiveness and collaboration, sales enablement, business performance, quality management, emotional intelligence, etc.
We at EVINAUX like to conceptualize! By the time we were setting up Evinaux principles and keystones, we put all our vision of partnership into the ACT&DEV concept as a basis of all our services and procedures.  This means that from the very first moment we contact our clients the ACT&DEV is put into practice.
As a mandatory part of each project it is proven to be the most effective way to have a systemic need assessment and find the core of any task to be solved.
Conceptualization and design of any project; Conceptualizing targeted sales & customer service methodologies; Writing handbooks, building standards, describing and defining procedures.
Training, coaching, workshop, mentoring, consulting and development plan.
Implementation, coaching, monitoring, quality checking, KPI and incentive management.
Final corrections if needed and validation.
The professional advice  and individual approach of Evinaux team, support its partners to find the best possible solutions to develop employees and to build structures that will serve the best to your Company's success. The modular service approach adopted by the Company allows offering the services both as a single module and as a whole cycle of activities, including more than one module.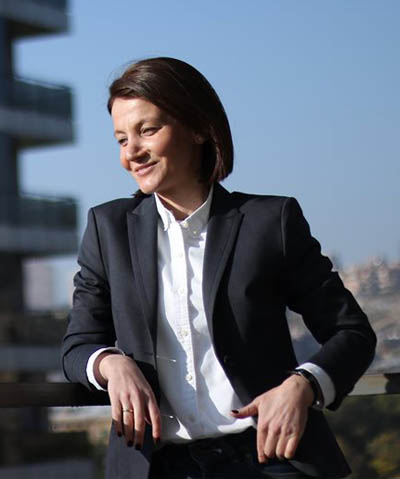 Luiza Ries: a citizen of the global world, a business coach by heart and profession.
Luiza has an educational background of Business Administration and has her Master's degree from Jean Moulin Lyon 3 University. She gained professional experience internationally by working with multinational companies in Switzerland, Germany, Kazakhstan and Armenia.
Since 2011 coaching was part of Luiza's daily job. In 2018 she gained her professional coach qualification accredited by  International Coach Federation program and is practicing coaching as corporate, business coach working with top level managers, teams and individuals at different levels of organizations.
Luiza has 10+ years of high-level experience in customer service and sales excellence projects, quality assurance, implementing and assuring continuous development of sales & customer service units.
Luiza is spreading peace and harmony in her surrounding, likes art and photography. She is a silent observer, a positive thinker and a solution finder.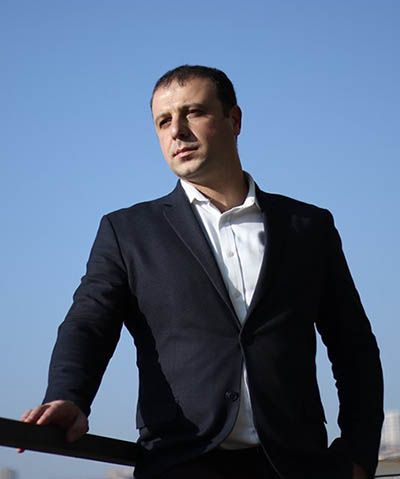 Ashot Sargsyan believes in creating a culture of engaged, high-performing teams that deliver extraordinary results.
Ashot is deeply passionate about continuous development, discovering, analysing, and adapting the results in new ways.
He believes in the power of talent development and is assured that aligning its efforts to business strategy is a key differentiator in today's business environment.
As a learning and development professional he has 10+ years of fruitful training management, sales and customer service training delivery, business development expertise in leading multinational telecommunication companies.
His spectrum of activities spans a broad range of interests including performance improvement, instructional design, learning technologies, evaluating learning impact, managing learning programs, integrated talent management, coaching, knowledge management.